INCREDIBLES SS
Miss Stubbs Miss Meredith
This page is all about our class. It is here to inform you about all the amazing things that we do.

As a team we are dedicated to providing all children with an exciting curriculum.

We hope you enjoy exploring this page and it helps you to see the wide range of learning we access.
We use our
learning!
Autumn Term 1
Our Science based topic is "Would a dinosaur make a good pet?" and our key texts will be:
(click on the image to listen to the story)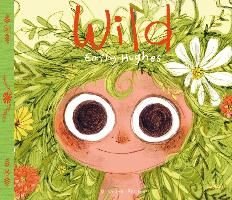 English
We will be exploring a little girl with no name who lives in the forest. We will be using nouns, adjectives, exclamation sentences and coordinating
conjunctions to write a setting description of where she lives. We will also be retelling the part of the story where she is taken from her forest and
made to live with a family in a house in a village. Towards the end of the term, the children will be using creative language to write their own poem.
Maths
Using our super "Power Maths" scheme, this half term we will be exploring numbers up to 100 and starting addition and subtraction.
This will include counting and representing numbers to 100. Exploring tens and ones by using place value grids, ordering numbers and counting in 2s, 5s, 10s and 3s.
In addition and subtraction, the children will be using related number facts e.g. using number bonds to answer other sums. Adding and subtracting 1 digit numbers, multiples of 10s and 2 digit numbers using a variety of methods.
Science
Our Science research questions this half term is "Why would a dinosaur not make a good pet?" Each week we will investigate further by looking at living things and their environment. This will cover:
- Exploring and comparing differences between things that are living, dead and things that have never been alive;
- Identifying that most living things live in habitats to which they are suited and describe how different habitats provide for the basic needs of different kinds of animals and plants, and how they depend on each other;
- Identifying and naming a variety of plants and animals in their habitats, including micro-habitats;
- Describing how animals obtain their food from plants and other animals, using the idea of a simple food chain, and identify and name different sources of food.
Our weekly questions will be:

Week 1: Who does this egg belong to?
Week 2: What did a dinosaur need to survive and how do we know they roamed our Earth?
Week 3: Why did Wild want to remain in the forest?
Week 4: Which animals would we normally find in our rivers, lakes and ponds and why are they there?
Week 5: Why do humans live in houses?
Week 6: Reflection: Why do animals live where they do?
Enrichment
Community project journalist which will include:
Knowing what a journalist is
Investigate their local area – what's on offer, what needs improving
Consider people in the community e.g. elderly
Report on their work/impact
Safety in the local environment – lollipop person, PCSO
PE
This half term the children will be completing a unit of multi-skills which includes:
Movement and awareness
Movement and control with a ball by throwing and catching
Throwing and catching
Kicking and receiving
Coordination and aim
Art & Design Technology
In art the children will be creating their own paint palettes by mixing colours to create and underwater scene. They will also use pencil skills to draw self-portraits.
In D&T the children will design, make and evaluate a specific room to fit together to make one big house.
Autumn term, 2019 - Year 2 have designed and made a house by splitting into groups. They have also made their own too.