Welcome to Northwood Broom Academy Before & After School Club
Meet the Staff...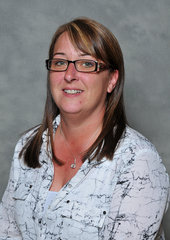 Mrs Leonard Mrs Saunders
Our club exists to provide high quality care for children of parents within our MAT. Our club provides a wide
range of stimulating activities in a safe and nurturing environment.

The Before School Club operates from 7:30am to the start of the school day, term time, and the After School Club operates between the end of the school day and 5:45pm term time. Please click here to view our menu. A
copy of the Before and After School Club policy is provided to all parents of children attending BASC and is available on all of the Academy websites. A copy of the Before and After School Club policy can also be found here.
All parents must complete a registration form for their child and sign a parent contract before their child is eligible to attend our Before and After School Club, which can be found here. When a place has been confirmed for your child, please follow the instructions here to book places online, via ParentPay. Please contact the school office on 01782 234379 for more information.
Please click here for our latest updated BASC provision information
Please have a look at some of the wonderful activities and facilities available at our Before and After School Club below...